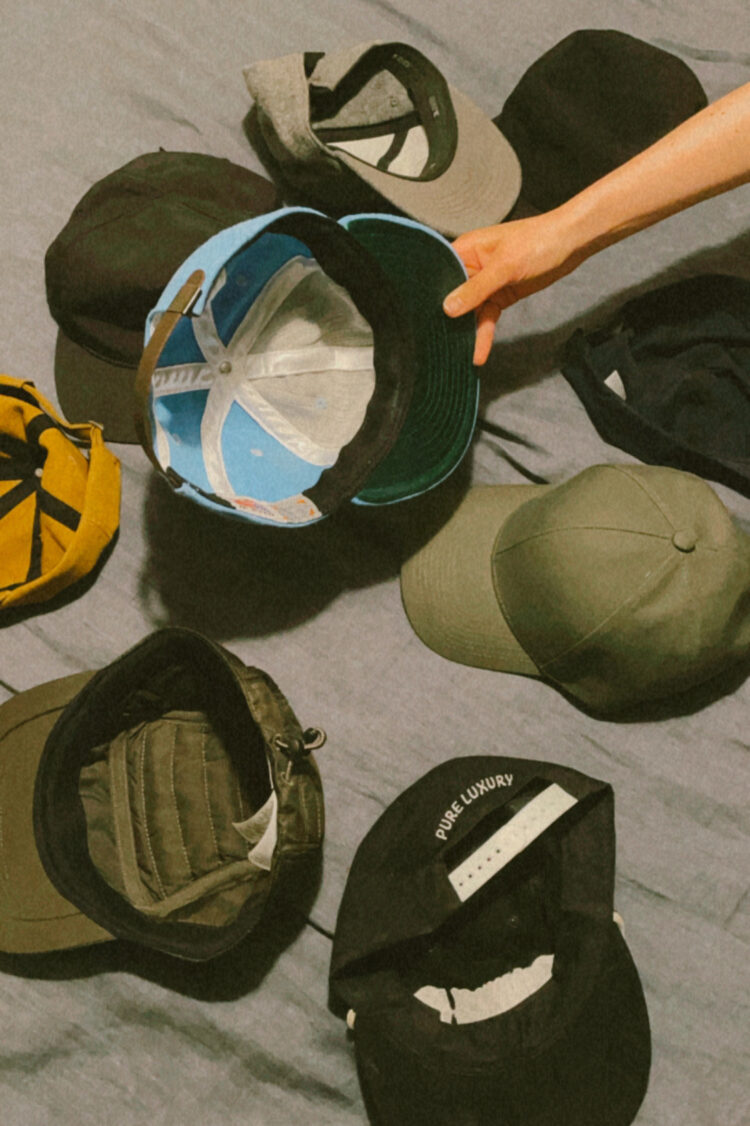 The best baseball caps
After researching 18 caps and testing 11, I believe the best baseball cap…doesn't really exist. Most cheap baseball caps will do a fine job of keeping the sun off your face and the rain off your head. If however, you're looking for a hat that's a cut above — something a little more grown-up, sophisticated, or sleek — then you're in the right place.
The best baseball cap for sports fans is the Ebbets Field Flannels Ballcap. It's an authentic, American-made throw-back that stands out on the bleachers. The best minimalist, technical cap is the Uniqlo Two-Way Stretch Cap, which is sleek and high-performing at a great price. If you want a stylish, casual cap that doesn't bring to mind Steve Buscemi holding a skateboard I recommend either the Stiksen Canvas 105 or the Nike ACG AW84.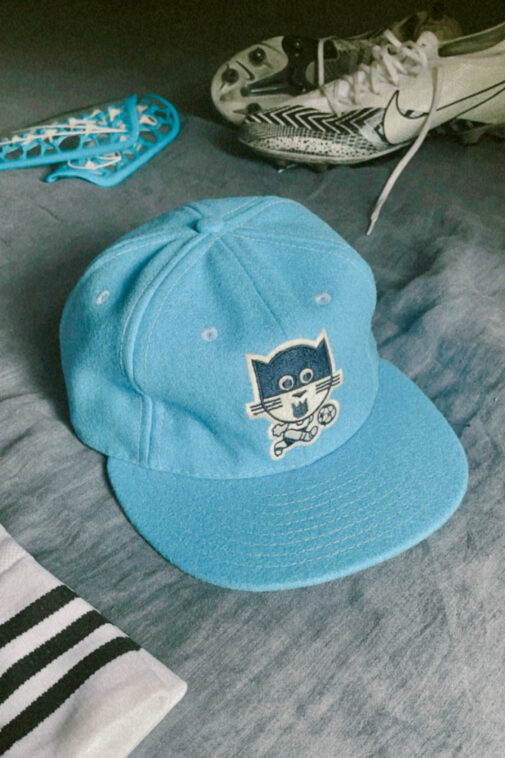 Best cap for sports fans
Ebbets Field Flannels
Ballcap
An authentic, American-made, wool baseball cap that pays homage to vintage and defunct teams from around the world. Comes either fitted-to-size or with an adjustable leather closure.
The Ebbets Field Flannels Ballcaps are clearly a labour of love for the small Seattle-based company and it shows in the product. Ebbets make everything in-house in a thick wool accurate to the post-war era. They care about authenticity — they even provided the uniforms and hats for the Chadwick Boseman movie, 42. You can get hats from Japanese leagues, collegiate teams, the Negro Leagues, and everything in between. I'm a soccer fan so opted for the ​'70s Chicago Cats model as the idea of a cartoon cat kicking a ball on my forehead sparked joy. There's plenty of less kawaii options though, take a look through their catalogue.
The hats are pretty large with most (but not all) in a thick wool material and a flat, broad brim. The wool is quite warm so you'll probably want to swap to a cotton cap in the summer — which Ebbets also make. The headband on the interior is thankfully cotton so you don't get the scratchiness of the wool on your forehead.
Caps come either fitted to size or with an adjustable leather and metal strap which is pretty sturdy but I'd still opt for the fitted option; just measure your head before ordering. My cap had a little messiness on the interior stitching but didn't interfere with aesthetics or function (and is understandable for a handmade product).
If you want a cap that's a little more grown-up, stands out at the beer league, or just shows off your knowledge of obscure sports teams, Ebbets Ballcaps are a gem.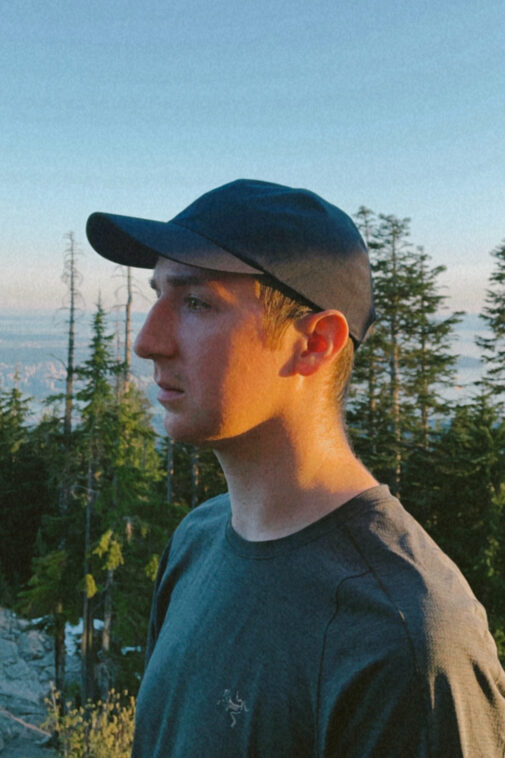 Best minimalist cap
Uniqlo
Two-Way Stretch Cap
A sleek cap that eschews traditional details like the top button and structured front to create a light, minimalist nylon cap that keeps you dry in a down-pour. Made in China.
The Uniqlo Two-Way Stretch Cap is a minimalist marvel at half the price of offerings from high-end performance outdoor brands. The cap cleverly reinvents the traditional by updating its materials and construction to remove extraneous details.
The metal button at the top of most ballcaps is simply there to hide the join between the fabric but this cap perfectly fits the panels at the crown and has taped seams on the interior to ensure no wind or rain gets through to you. A classic baseball cap uses a buckram or other thick material to hold structure on the two front panels above the forehead but this cap simply removes them making it lighter and more packable.
Throughout the hat in the sweatband, peak and panels a single nylon/​spandex blend is used. The spandex is the source of the ​"two-way stretch" moniker allowing the cap to conform around your head for a good fit no matter the width of your dome. A lot of the unstructured nylon and polyester caps tested left unsightly dimpling at the top of the crown but the slight spandex blend minimized this issue. The closure is a simple black plastic buckle but the nylon strap has a small amount of reflective thread sewn into it. Its pretty small but will help you stand out to cars or bikes behind you at night.
The exterior has a DWR (Durable Water Repellant) coating to bead up rain and keep you dry. This will fade over time with wear though so you may have to retreat it yourself after a year or two. It comes in either navy or black but I prefer the navy colourway as it wears dust better and has a slightly richer tone.
The Uniqlo Two-Way Stretch Cap is a modern, sleek hat that'll appeal to minimalists, all-black wearers and techwear enthusiasts and it can be had at a very reasonable price point.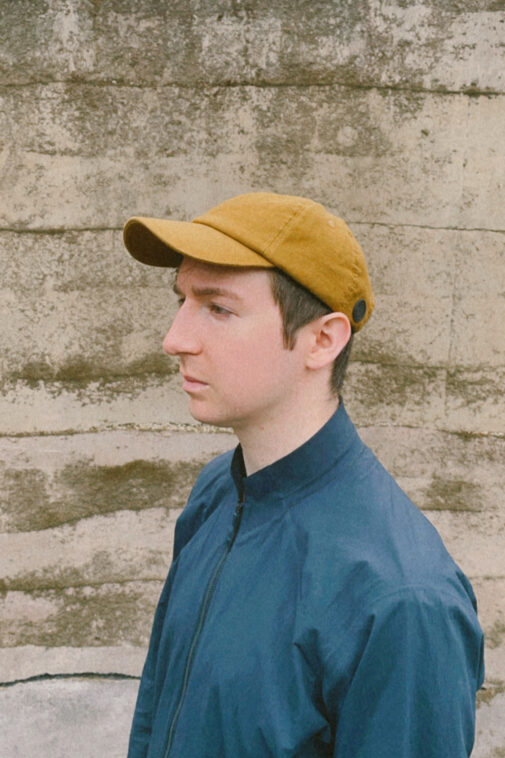 Also Good
Stiksen
Canvas 105
An unstructured, low-profile, organic cotton cap to add a little colour and texture to an outfit. Comes in 3 sizes with an adjustable cotton and metal strapback. Made in Bangladesh.
Stiksen only makes caps and that focus pays dividends in the Stiksen Canvas 105 cap. The Canvas 105 is a classic 6‑panel cap but adds an x‑factor with its low-profile, unstructured panels, and textured canvas that add texture, colour and a laid-back vibe to an outfit. Unlike most one-size-fits-most offerings, Stiksen have three unisex sizes and an adjustable closure in a matching canvas strapback and metal buckle. Branding is pretty minimal with a small rubber circle stamp at the back left of the exterior, though I would still rather branding was restricted to the interior. Edit: One of our readers, lsraphel, did confirm to us that you can remove the rubber stamp with a seam ripper if its not to your tastes.
The cap is manufactured in Bangladesh, a country with well documented and widely publicised issues around labour practices in the fashion industry. As a result we were somewhat skeptical. However, upon further inspection Stiksen's fabric is produced by a non-profit employing rural women and is GOTS (Global Organic Textile Standard) certified. GOTS is a great standard to look for as it guarantees both the fabric as organic but also that the workers receive at least a minimum of fair labor practices.
Swedish direct-to-consumer brands have a good track record here on Typical Contents and Stiksen are no exception. The unstructured, slubby material of the Stiksen Canvas 105 is a great way to give an outfit a more casual vibe or add a pop of colour and texture.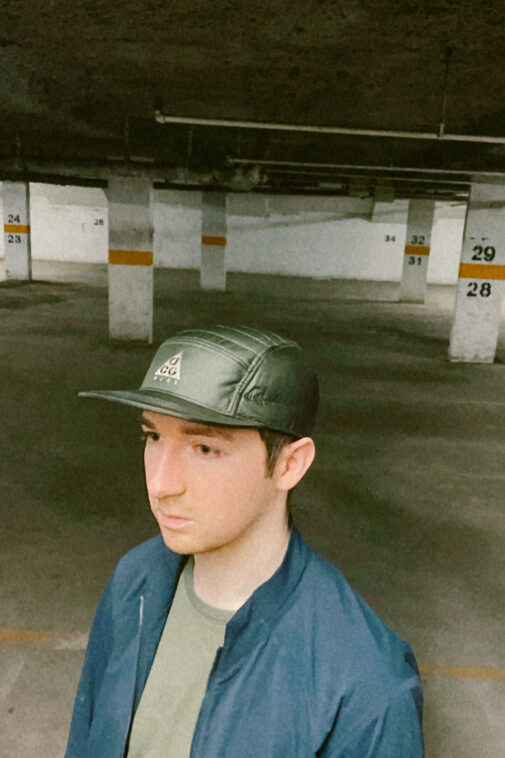 Also Good
Nike
ACG AW84 Cap
A cap full of 80s hiking goodness that breaks all conventions with a short brim, baffled top, ripstop fabric and a toggle closure. Made in Vietnam.
Nike's ACG line has produced a GORPcore classic with the NIKE ACG AW84 Cap. From the ubiquitous sea of cotton 6‑panel caps this cap stands out a mile with four (four!) features I hadn't seen on any other baseball hat.
The first and most prominent is its baffled top which evokes puffer jackets and sleeping bags more than hats. It's made of a rip-stop polyester so will wear and tumble well. The closure gives camping vibes with a plastic cord lock and finally, my favourite feature, the underside of the brim is depressed inwards about an inch from the edge which is just the exact point at which you grip the cap with your thumb to take it on or off. This brim detail is a simple, quality of life feature but truly made this hat more pleasant to wear than any others on this list.
Achingly, the only thing holding the AW84 back is that it's not waterproof. If Nike had added a DWR to the exterior this would've been an out of the park home run. My head is on the larger side at about 23 1⁄2 inches and I'm just at the limit of this one-size hat so if you've got a bigger noggin I'd look to other options.
Despite it's lack of waterproofing, Nike's ACG AW84 Cap was a personal favourite of those tested and will be a welcome companion on hikes, BBQs and camping trips.
What we looked for
Fit: A well-fitted cap that conforms to the shape of your head. The sweatband should be comfortable and won't leave red marks on your forehead after a day's wear. If adjustable, the back strap should be easy to fit but hard to come loose during activity. We preferred hats with a matching fabric strap back and a metal buckle for higher durability and a premium quality.
Functionality: Did the cap perform its chief duty of keeping the rain off our heads and the sun out of our eyes? We looked for caps that are wind-proof, water-resistant and had a brim with enough coverage to keep our faces in the shade. Ideally, they looked good doing it too: adding colour, texture or style to an outfit.
Fabric: We looked for fabrics that avoid harmful chemicals in production, ensure ethical farming practices and guarantee some basic fair-treatment for workers ideally verified by a third party standard like GOTS or OEKO-TEX. For synthetics we looked for a two or four-way stretch, a DWR treatment and prefer items with a high mix of recycled fabric.
Origin: We looked for caps with their mills and factories in countries with safe and strong labour laws. Failing that, we looked for third-party certifications and policies guaranteeing standards for the factories and mills they work with. We gave preference to companies who make this information transparent and easily accessible.
Availability: We looked for brands that specialize in hats or outdoor apparel with models that are produced every season with little variation and that were available year-round.
Branding: We favoured caps with absent or minimal branding. If you do want to rep your favourite company and you're not too worried about performance I'd recommend just getting whatever cap they have, it's probably decent.
Price: We tested baseball caps from £3 – £70 ($5 – $100). This price range covered most of the market with most caps falling around the £30 ($45) mark but if you're looking for a Loro Piana vicuña cap this guide probably isn't for you.
The competition
To set a benchmark for testing I wanted to source the cheapest hat I could and I found that in a £3 Alibaba Blank Cotton Snapback. These caps are essentially made to be bulk-ordered and embroidered with a logo at the lowest cost possible. There's obvious cost-cutting in the plastic snapback closure and the unstructured front panels but honestly they're not that bad. This really reinforced to me that the standard in this product category is high and no matter what hat you get it will probably be pretty good. To stand out you really need to impress with materials, form or closure. Made in Shenzhen, China.
Most of Patagonia's caps feature their logo front-and-center, which wasn't to our tastes. However the Patagonia Snowfarer is more subtle than most others offered by the brand. It's a light, 6-panel, rope brimmed, strapback cap, made of a 100% recycled nylon. The Snowfarer is a tall hat, and has an extra internal lining for warmth and an absent top button to allow you to wear it under a ski or alpine helmet. Patagonia are ahead of the pack in terms transparency and environmental impact but are let down in their fit. The cap's unstructured front left unsightly divots at the top of the wearer's forehead, and this issue was particularly bad on this cap. Milled in Taiwan, made in China.
The Patagonia Waterfarer is a very similar cap to the Patagonia Snowfarer, described above. Just like the Snowfarer, the cap is a light, 6 panel cap, and is relatively understand compared to many Patagonia caps. The Waterfarer differs in a couple of ways however. Firstly it is not as tall, and secondly it has a brim that allows it to float in the water. Unfortunately, just like the Snowfarer, it left divots in the forehead of anyone that wears it (although not to the same extent). Milled in Taiwan, made in China.
The Stiksen Ventile 107 is very much the archetypical baseball hat but with a premium, polished feel. A plain, tall, structured cap with a metal top button and curved brim. A classic look but nothing exceptional about its form other than a nice metal buckle on the matching strapback closure. The tall front panels weren't to my tastes, I much preferred their low-profile 105. However, the Ventile fabric I tried this model in is really intriguing. Its a densely woven cotton that's then treated with a DWR that handles the rain well. It feels and looks premium—and it is. It was the priciest hat we tested. Of the natural textile caps this one easily performed the best in the rain (and even beat out some of the synthetics) but for less than half the price you could get a synthetic, DWR treated cap that does as well. So unless you're really looking in the niche for either a natural, waterproof cap or something structured and premium I'd look to other options.
If you've ever worn a hat with an officially licensed American sports team on it, odds are, you've worn a New Era or '47 cap. The New Era 59FIFTY is their flagship style with a fitted back and wide flat brim. I'll be honest, I don't like this cap but I think 10% of that is the wide form and 90% is cultural associations—I found it hard to shake the image of a frat boy while looking in the mirror. Sadly, New Era closed their Derby, NY factory and now no longer produce retail American-made caps. New Era now see themselves as a branding and marketing company rather than a hat manufacturer and have moved almost all production to third parties in China, Vietnam, Bangladesh and Haiti. If you are a sports fan and still want that original American-made cap I'd check out ebay for vintage "On-Field" caps or look to one our top picks, Ebbets, for an authentic, made-in-America baseball cap.
The Arc'teryx Elaho Cap holds its niche in the camping, trail running and hiking domains. It's light and quick drying but the Elaho's signature feature is an unstructured form and flexible bill. This allows you to pack it down as small as possible for backcountry trips where space and weight are at a premium. Similar to other unstructured hats though we found it left some unsightly divots on the top of your head. We appreciate Arc'teryx's transparency disclosing their factory (Supercap, China) upfront on their website. It'd be nice to see them follow Patagonia's lead and also disclose mills.
The Arc'teryx 7 Panel Wool Ball Cap is a misnomer. It only has 6 panels but I guess it looks a lot more like a 7 than a 6 panel cap? Whatever the number of panels I like the form factor of this cap. It fits well and retains its structure. Unfortunately, they've substituted out the older more premium feeling metal hook clasp for a black plastic one which feels and looks cheaper. The material is 77% wool with some nylon and elastane adding structure and flexibility. This makes the hat pretty warm so more suitable for the colder months. Outside of the cheaper clasp I just found the branding too obvious. I understand most brands see hats as "brand builders" to stick a logo on but I'd prefer a more low-contrast thread or just a smaller type size.
Disclosure
Stiksen sent us their 105 and 107 models to test. We received discounts for the Arc'teryx and Patagonia caps.